KIMI at Home
Summer Gathering
Tablescape by one of our favorites, Ms. Sheila D., featuring our Four Seasons Plates
Shop Here
Mother's Day Spread
Wonderful Mother's Day Spread by Ms. Karen D. for her family, featuring our 2pc. Safari Fine Bone Dinner Set
Shop Here
Tropical Lunch
Brighten your meals with our 4pc. Hiraya Placemat & Coaster Set, as arranged by Ms. Sheila D.
Shop Here
PRE-ORDER: Hiraya Collection (Reversible Placemats and Coasters)
Fine Bone Premium Collection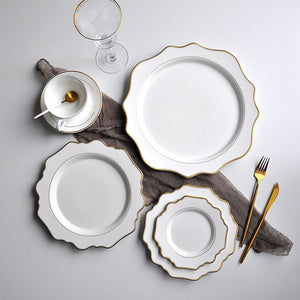 Steal Price
Alba Fine Bone
Save 15% when you get our Alba Dinner Plate and/or Alba Charger Plate.
Shop This
What our customers are saying
★★★★★

I love your stuff. They are very classic and full of life . Hope to see more lovely items 😍

Emily A.
★★★★★

I bought some ceramic cups from KIMI and gave them to friends last Christmas.  All my girlfriends loved them!  They're so pretty to look at and of good quality.  All the cups & saucers were well packaged and delivered quickly.  Planning to do my Christmas shopping from this store again this year.  Takes out the hassle of going to stores, especially during these times of community quarantines.  Thank you again!

Jacqueline C.
★★★★★

Love the plates! Perfect for my alfresco dining. It was well packed and fast delivery. 😊

Avigail C.